"We don't just provide funerals,
we provide care."

Our funeral home is owned and operated by our family. To Deb and I, this is more than a business and we think this is visible to everyone we provide care to. If you are facing a difficult time, we would like the opportunity to help you.

We work hard at serving our community. We volunteer for the Black HIlls Roundup, Chutes for Charity, American Legion Baseball Team, Chamber of Commerce, Lions Club, and more. You will see us involved because we think it's important to give something back to this great community that we live in.

VIEW THE MANY TESTIMONIALS FROM FAMILIIES WE'VE CARED FOR AT THE WEB-LINK BELOW.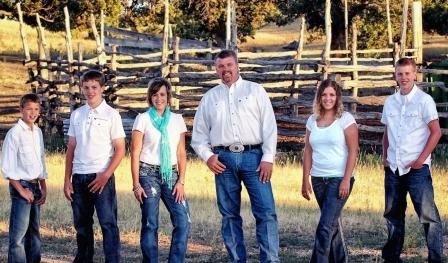 IT IS ALWAYS AN HONOR FOR US TO SERVE YOU.


CALL US DAY OR NIGHT 605-892-3320
WE OFFER OUR FAMILIES:

1. The best service available. Our service sets us apart, and you will see by our dedication that we truly care about people.
2. A new, modern building that exudes warmth, peace and comfort.
3. Caring hearts dedicated to you. We don't just provide funerals, we provide care.
4. A commitment to excellence. We are professional and we run our business with integrity.
5. Generous gifts of care ~ DVD Video Tributes, "Online" Video Tributes via our website, Tribute Candles, Personalized Christmas Ornaments, and more - all at NO CHARGE.

If you or your loved one have "preplanned" with a different funeral home, it can be transferred to our funeral home at any time, even upon death. There is no cost. Please call us for more information.
BE OUR "FRIEND" ON FACEBOOK! Click the weblink below.

http://facebook.com/FuneralHomeoftheNorthernHills